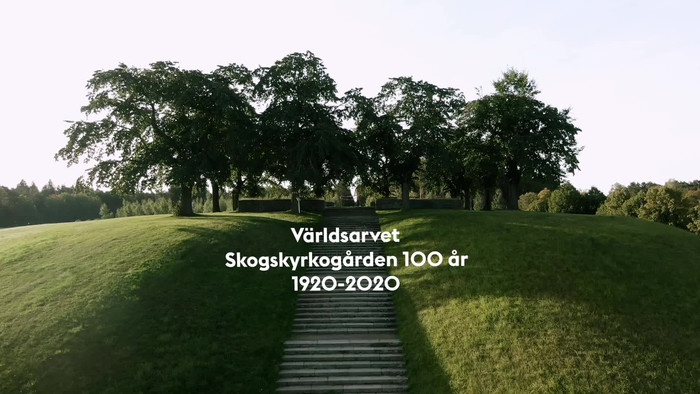 Please choose subtitles in English.
Exhibition
There is an outdoor exhibition located at the main entrance towards Sockenvägen. The exhibition will guide you through the one hundred years that has passed since the cemetery was inaugurated: from the first decisions, the thoughts of the architects and the long development of landscapes and buildings, to the planning of new burial grounds.
The cemetery is also described as centre for public projects and remembers all the hundreds, even thousands, of cemetery workers and others who have laboured here.